We foster meaningful partnerships with businesses across economic sectors, united by our shared belief in the intrinsic value of every individual's life and the critical importance of embracing corporate social responsibility. We prioritize the construction of safe and healthy work environments by seamlessly integrating cost-effective techniques that promote the well-being of both employees and the larger community.
In 2018, HSK was created in ancestral coal mining zone in La Guajira, Colombia.Mushaisa (Land of Coal) is a tiny mining town. We began our trip with one of South America's and the world's largest coal companies. With this extensive knowledge, we expanded into other industries such as construction, multimodal transportation, mining, and energy, establishing a presence in 8 departments across the country.
Colombian comprehensive solutions for effective risk management
We empower our clients in attaining their corporate goals by enhancing their awareness of operational risks, meticulously evaluating and monitoring critical controls, and placing risk management as a top priority. Backed by a team of skilled experts, a diverse pool of talent, and cutting-edge technological advancements, we enable organizations to make well-informed and timely decisions, resulting in long-term advantages for the business and its stakeholders. Our unwavering mission is to conduct ourselves with utmost integrity, honoring the rights and dignity of all individuals, delivering exceptional service, generating value for our shareholders while ensuring financial stability, and creating opportunities for growth and advancement for our dedicated staff.
Quality, Commitment and Effectiveness
We focus our expertise on effectively assessing working conditions, working diligently towards core objectives such as sharing best practices, developing successful projects, and ensuring ethical and impartial execution of our services with quality, commitment, and effectiveness in results for your company.  Our exceptional interdisciplinary team possesses over 15 years of experience in the field of occupational health and safety. This enables our strategies to be effective and geared towards strengthening risk management systems, thereby improving the well-being and occupational safety of workers.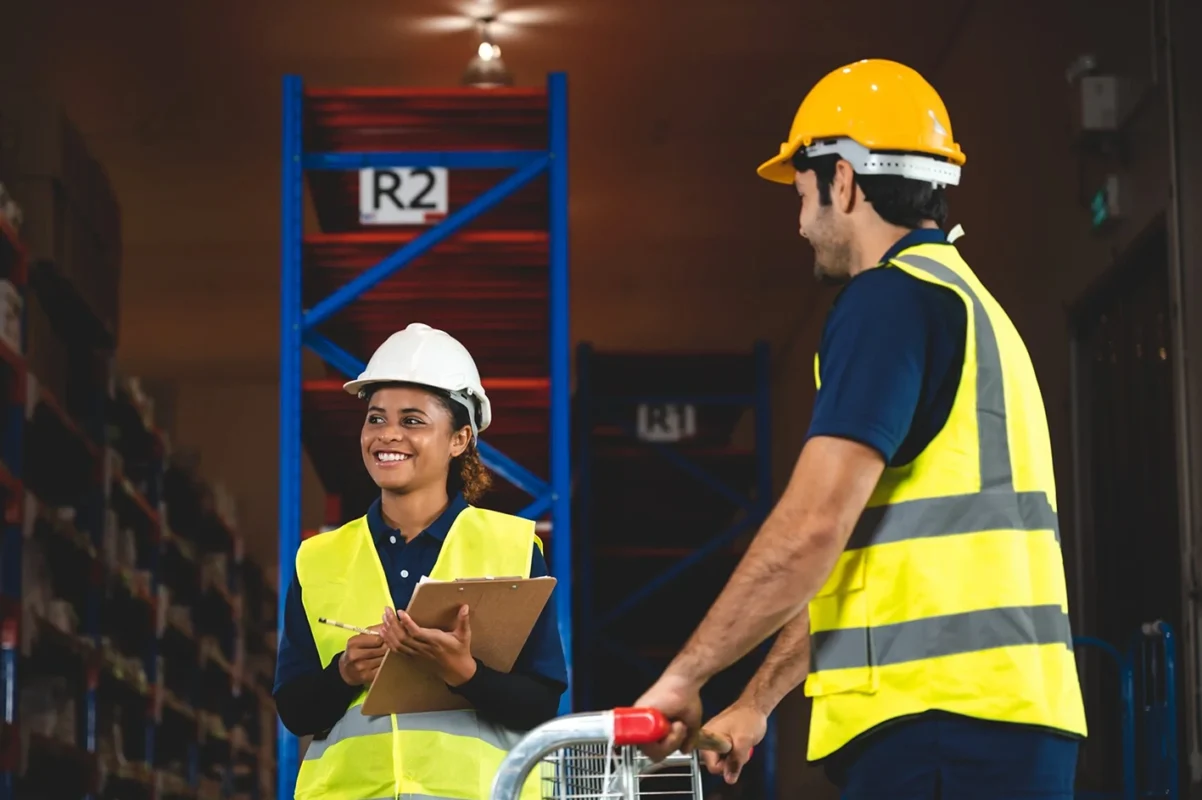 Driving business growth through management excellence
It is our commitment to drive business development, growth, and productivity. Every day, we prepare and train ourselves to maintain the highest quality standards and make them available to your company. We are a well-known company in a variety of industries, known for supporting good management alongside your organization in order to achieve organizational objectives aligned with the legal requirements of each region or country.
"Being the leading consultant in major risk management, supporting sustainable and fatality-free operations that contribute to national-level business development."